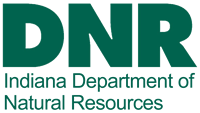 Patoka Lake shore cleanup, Aug. 26
Fun in the sun at Patoka Lake leaves behind more than just summer memories.
It also results in trash and debris along the lake shore. The lake needs the public's help to restore its shorelines to pristine conditions during a cleanup event on Saturday, Aug. 26.
Sign-in begins at 8 a.m. at Hoosier Hills Marina with trash pickup to follow. Volunteers will receive a free lunch at the marina at noon.
Special prize drawings will take place from 11:30 a.m. to 1 p.m. Last year volunteers went home with tickets to Shotz Lazer Tag and Miniature Golf, Patoka Lake Marina lake cruises, life jackets, T-shirts, Frisbees, rain collection barrels and prize packets.
Volunteers should wear sturdy walking shoes. All supplies will be provided.
For more information, call Dana Reckelhoff at the Patoka Lake Nature Center at (812) 685-2447..
Patoka Lake is at 3084 N. Dillard Road, Birdseye, IN 47513.
To view all DNR news releases, please see dnr.IN.gov.