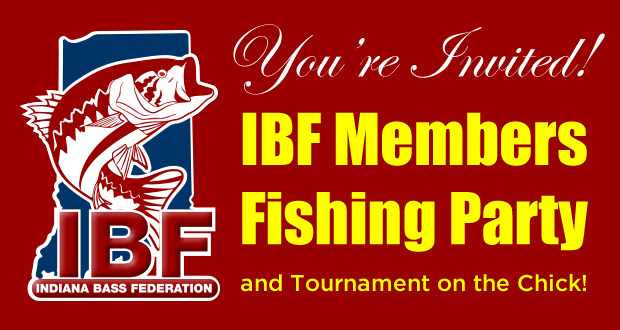 NOVEMBER 10TH AND 11TH 2023
LAKE CHICKAMAUGA, DAYTON TENNESSEE
Ramp at Dayton Boat Dock and Grill, 175 Lakeshore Dr. Dayton, TN ( VISIT fishdayton.com for lodging )
Team tournament hosted by the Indiana Bass Federation for the club members.
At least one team member must be an Indiana Bass Federation member the other must be an Indiana Resident.
$3,000.00 first place guaranteed. $1,000.00 guaranteed Big Bass.
100% payback of entry fees to 30% of the field.
Bonus money for highest placing team with a military service veteran on board.
Bonus money for highest placing team with a female member.
Bonus for the highest placing team with a parent child combination.
Award for farthest traveled.
$200.00 entry per team. If received after October 31st a $50.00 late fee will be added.
$20.00 big bass pot.
Meeting with dinner on Thursday evening November 9th. Hosted by the Indiana Bass Federation and the RHEA County Economic Development and Tourism Council.
Remember this is a Friday, Saturday tournament. Friday is Veteran's Day, a national holiday.
Sunday is our travel day home. Practice all week, No off limits period.
---
INTERPRETATION & ENFORCEMENT: The following rules will remain unchanged for the season, except for special tournaments pre-announced and conducted. Strict adherence is expected by all participants. Interpretation and enforcement of these rules shall be left to the on-site Tournament Director. The only appeal is to a Tournament Director and their decision shall be final in all matters and is not subject to appeal. Officials may impose such sanctions, as deemed appropriate for any infraction including, without limitation, disqualification, forfeiture of prizes and prohibition from participation in subsequent tournaments. Each contestant agrees to report any rule violation to the tournament director immediately upon discovery of the violation. Failure to report violations (Pro Angler or Amateur) may be cause for disqualification. Protests should be in writing within 30 minutes of final flight check-in time of each tournament day.
PARTICIPATION: You must be 16 years of age or older to be eligible. Any person under the age of 18 entering must also have the signature of a parent or legal guardian on the entry form/release, proof of age is the responsibility of the participant. Participation by anyone in any TBF/IBF tournament is at the sole discretion of TBF/IBF.
NATIONAL SEMI-FINALS: Each TBF affiliated federation may advance a maximum of 10% of their annual in state participation to the National Semi-Final.
VALID LICENSE: All participants must have in their possession a valid fishing license covering the waters and all days to be fished. All state rules regarding fishing will be observed unless more stringent regulations are specified at the rules meeting. Any candidate for competition who, in the judgment of the Tournament officials, is not able to safely compete for the entirety of the event without unfairly hindering their daily partner or endanger the safety and well-being of self or anyone shall not be eligible. Properly, fully completed official entry must be received BEFORE the event registration deadline date. Officials specifically reserve the right to refuse participation, including championship or other special event participation, to anyone, for any reason.