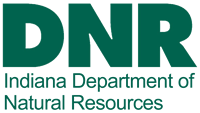 Four events this Saturday offer a chance to fish using provided equipment and bait.
While participation in all four events is free, park admission fees will apply, and anglers age 18 and older must possess a fishing license.
Eagle Creek Park in Indianapolis will host a Fishing Triathlon from 10 a.m. to 4 p.m. in partnership with staff and volunteers from DNR Division of Fish & Wildlife's Go FishIN program. Participants will try to catch fish three different ways, starting at Lilly Lake.
Learn to stream fish on Sugar Creek at Atterbury Fish & Wildlife area from 9 to 11 a.m. DNR Division of Fish & Wildlife biologists will offer their expertise. Participants can fish from the bank but will be encouraged to wade the stream to target different species. Meet at the Atterbury FWA office at 9 a.m.
Monroe Lake's Paynetown State Recreation Area will host "Furs, Fins and Feathers." The event runs all day, with fishing from 2 to 4:30 p.m. The Indiana Bass'n Gals will help visitors fish from the fishing pier. Participants can also play a game to practice casting skills.
The 16th annual "Wheeln' IN the Fish" at Patoka Lake's Osborn Ramp runs from 10 a.m. to 2 p.m. This event is for people with special needs and their families. The program offers a day of fishing, boat rides and outdoor experiences.
"If you haven't fished in a while, these events are a great opportunity," Go FishIN coordinator Clint Kowalik. "Even in September, it's not too late to get out on the water in 2017."
To view all DNR news releases, please see dnr.IN.gov.
Media contact: Clint Kowalik, Go FishIN coordinator, DNR Division of Fish & Wildlife, (317) 234-8441, ckowalik@dnr.IN.gov.