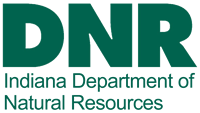 DNR is conducting angler creel surveys at Sullivan Lake this spring.
Sullivan Lake is a 461-acre lake in Sullivan managed by the Sullivan County Parks system, and is located just east of State Road 41.
Fish survey work will include largemouth bass, crappie and hybrid walleye surveys in early spring. An angler creel survey started the week of April 2 and will continue through October. DNR Division of Fish & Wildlife employees will interview anglers, count anglers and measure harvested fish throughout the fishing season.
DNR will also be evaluating the fish habitat enhancement project its fisheries staff did at Sullivan Lake in 2016, installing 11 acres of fish habitat enhancement structures (wildlife.IN.gov/ 7665.htm).
To view all DNR news releases, please see dnr.IN.gov.
                                                                        -30-
Media contact: David Kittaka, district fisheries biologist, DNR Division of Fish & Wildlife, (812) 287-8300 or email at D5fish@dnr.in.gov