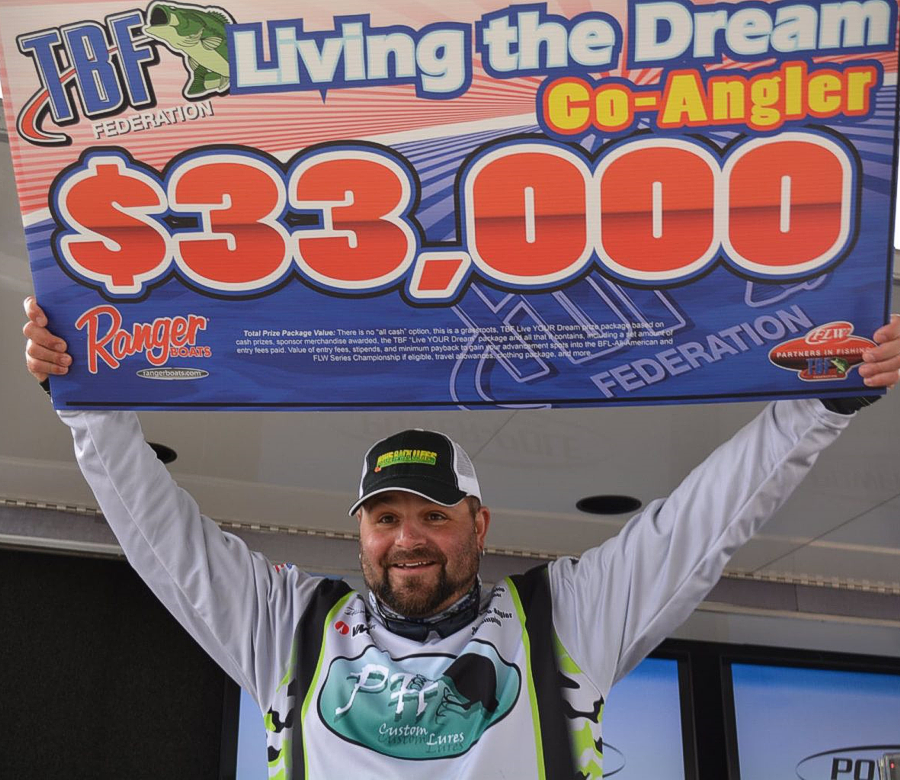 Derick Pendleton, from Seymour, IN and a member of the Hoosier Hawg Hunters, claimed the top spot in the co-angler division at the TBF Nationals. This was the second year in a row that a Hoosier claimed the co-angler "Living Your Dream" package. Although he struggled a little bit on day two he led the tournament all three days. The 2020 "Living YOUR Dream" Co-angler prize package is valued at over $33,000. The package includes $20,000 cash, $500 BassPro Shops/Cabela's gift card, a PowerPole Certificate, MinnKota trolling motor, clothing package and entry into the FLW Series Championship with top prize there of $30,000.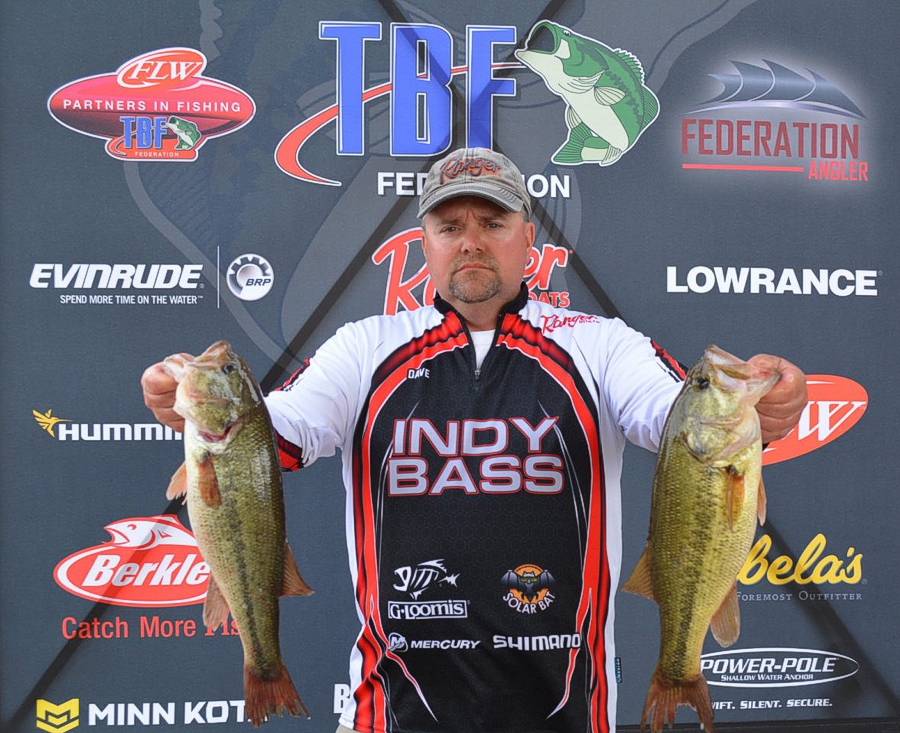 Dave Schneider Jr also showed the other state federations that Hoosiers can fish when he claimed 4th overall in the angler division. While he stumbled a little the second day after leading the first day, he led all anglers in the Northern Division to win a spot in BFL All-American. He also claimed $2,000 in Ranger Cup money. Dave is from Indianapolis and a member of Indy Bass.
Schneider Jr and Pendleton will represent the Northern Division at the 37th annual T-H Marine FLW Bass Fishing League (BFL) All-American. As a boater Schneider will take home $1,500 at a minimum from that event.
The 2020 BFL All-American will be held on South Carolina's Lake Hartwell. The tournament, slated for April 30-May 2, showcases the nation's best weekend anglers and awards the winner a $120,000 cash award and an automatic berth into the FLW Cup,
And to show what the Indiana Bass Federation is all about Brian Hensley lost his lower unit the first day. But that did not put him out. Dave Schneider Sr and a couple of others took the lower unit off David Schneider Jr's aluminum boat that they happened to have with them and Brian was able fish the remainder of the tourmnamament.
IF YOU WANT TO BE THE BEST, FISH WITH THE BEST
FISH WITH THE INDIANA BASS FEDERATION