Highlights of the General Membership meeting on February 20, 2021.
CLUB AWARDS
While the Covid 19 pandemic cancelled many programs and events some clubs were still able to do things for their communities, youth, and the environment.
The Indiana Bass'n Gals took home the Community Service Award. They passed out fishing rods provided by Renfro Productions to children at the 2020 Indy Boat Show. They also donated meals for families staying at the Ronald McDonald House. Club members donated fish they caught as well as other freezer meats to the Wildcat Wildlife Rehabilitation Center to be used to feed and train the animals to catch their own food. They also donated fishing lures and other fishing equipment to a young girl with a passion for fishing.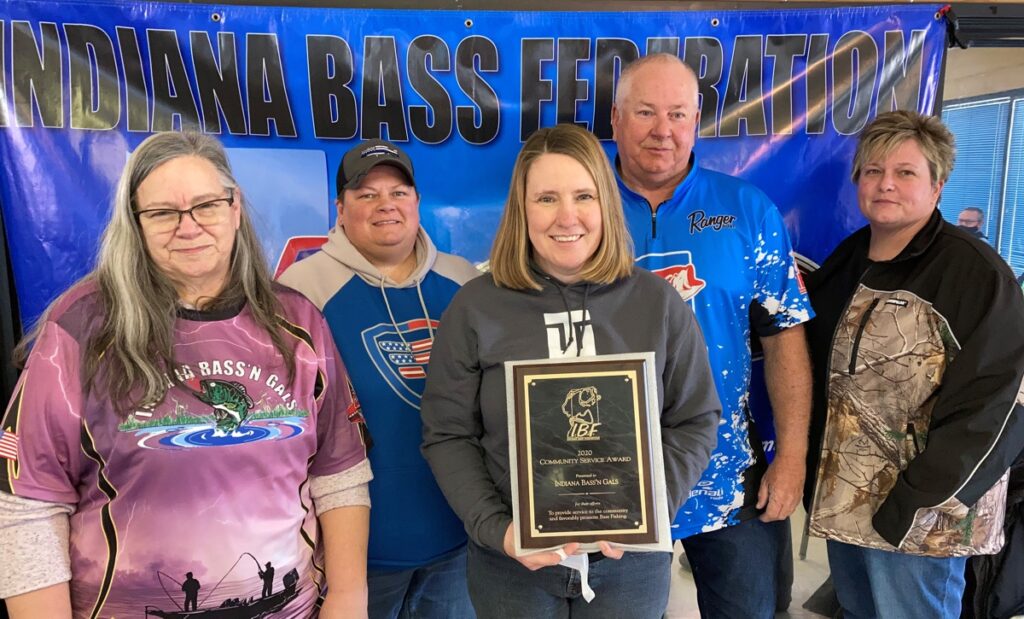 The Tr-County Bass Anglers won the Youth and Conservation awards and were named the 2020 Indiana Bass Federation Club of the Year. Despite the pandemic they were able to accomplish various projects. With a $1000 grant they won from the Fiends of the Reservoirs/Mossback Grant they placed over 25 Mossback Roof Wads in Patoka Lake. They helped collect enough trash to fill a 21/2 truck at the Patoka Lake Cleanup day, Although the DNR canceled all but one habitat build days the club continued to build PVC and pallet structures for Lake Patoka. They held their 3rd annual CAST for Kids event at Lake Monroe, masks and all. They also conducted a tournament to benefit next years Cast for Kids Event. In addition, club members helped clean and paint bleachers and fences at a park and ballfield.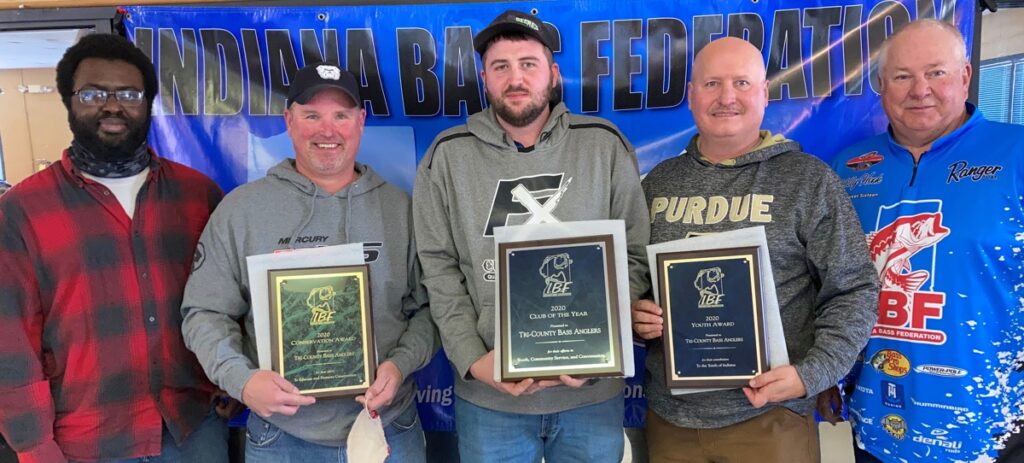 Congratulations and thanks to these two clubs as well as all the other clubs that conducted events and various projects but did not submit a presentation.
SCHOLARSHIPS
Congratulations to our four scholarship winners. Each will receive a $300 scholarship paid to the college or technical school they attend.
Christym Kertai – Christym is the daughter of Shawn Kertai, a member of the Potato Creek Bass Club. She is a freshman at Indiana University at South Bend. She plans to be a free lance artist or Marine Biologist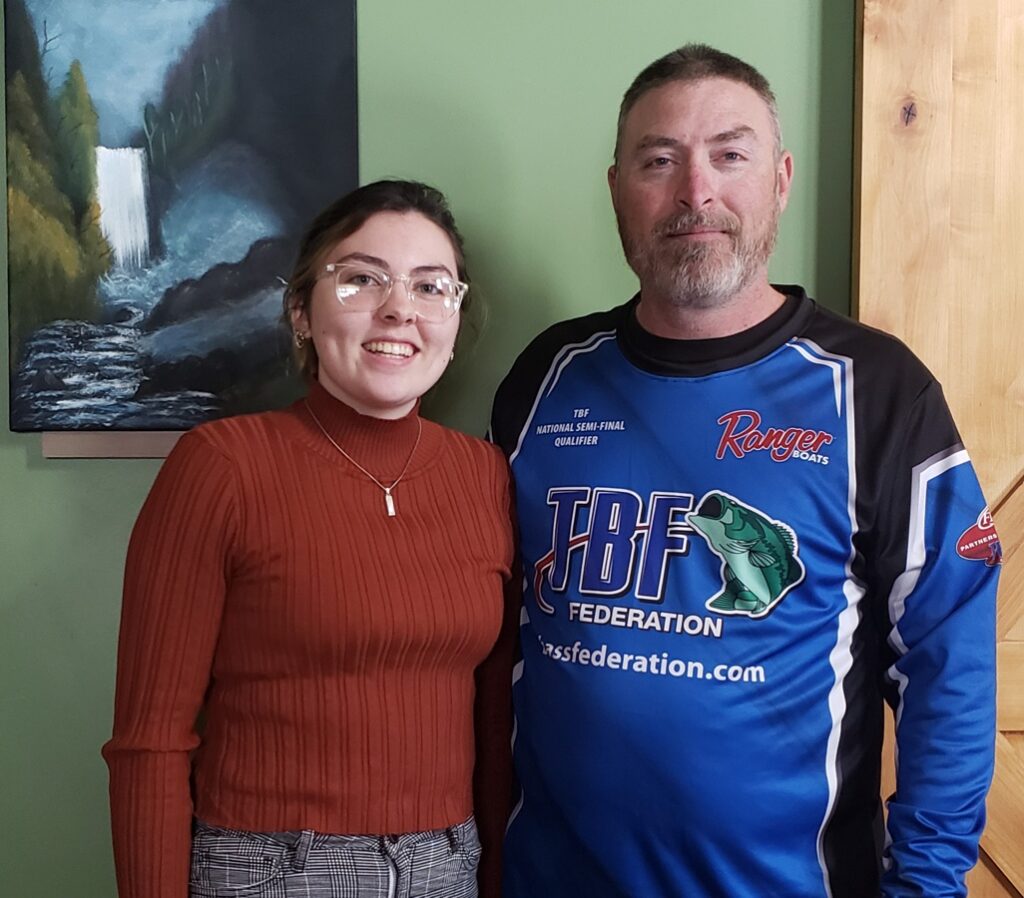 Megan Kaczur -Megan is a Senior at Lowell High School. She plans to attend Indiana University at Bloomington and study molecular life science. Her father is Jeff Kaczur who is a member of the Indiana Bass Club.
Sarah Davidson -Sarah is a Junior at Purdue University. Shi is studying hospitality and tourism management. Her father, Calvin Davidson, is a member of the Cataract Hawg Stalkers. She also demonstrated she is a great singer when she entertained the members with the National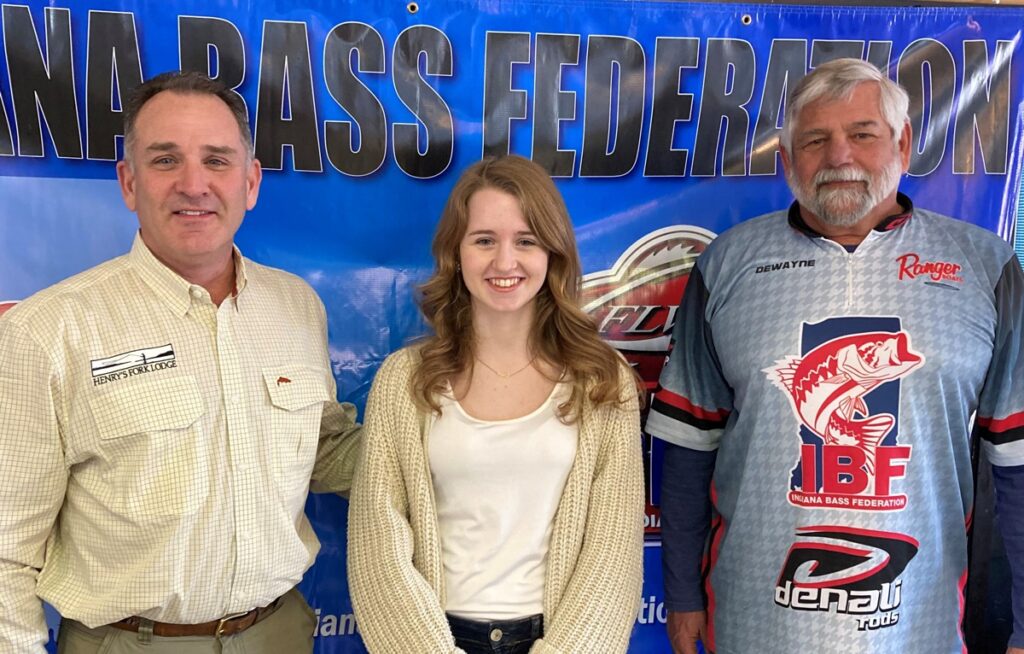 Olivia Lagle – Olivia is the daughter of Dave Lagle who is a member of the Tri-County Bass Anglers. She is a sophomore at Butler University where she is studying biochemistry with the goal of being a physician assistant.