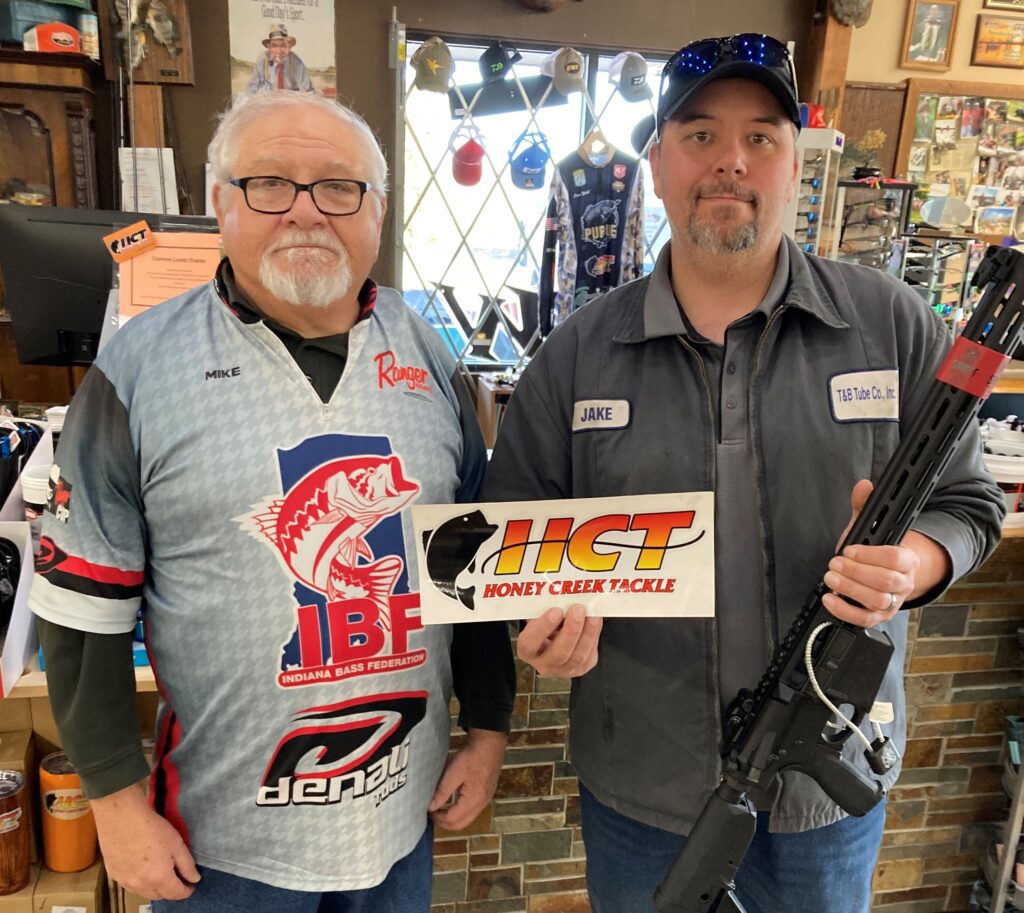 Jacob "Jake" Schwartz, of Crown Point, IN, was the winner of the Springfield Saint Victory .308 AR 19. Jake is a member of the Indiana Bass Club.
The winner of the Sig Sauer P320 M18 9MM was Justin Cox of Sheridan, IN. He purchased his ticket at the Indianapolis Boat, Sport and Travel Show.
Caleb Goode won the Denali rod and reel combo. He is from the Bargersville area. He purchased his ticket from Ernie McCormick, a member of the Hard Luck Bass Masters.
Congratulations to all and thanks to everyone that purchased (and sold) raffle tickets. The proceeds help the Indiana Bass Federation Youth and Conservation Programs.